What is EFT Tapping?
Modern Emotional Freedom Technique is a simple and effective healing tool that uses gentle tapping to stimulate important physical energy systems in the body. Tapping on specific points on the face, body and hand sends calming signal to the brain to reduce the hormonal and physical responses of stress, negative thoughts and emotions.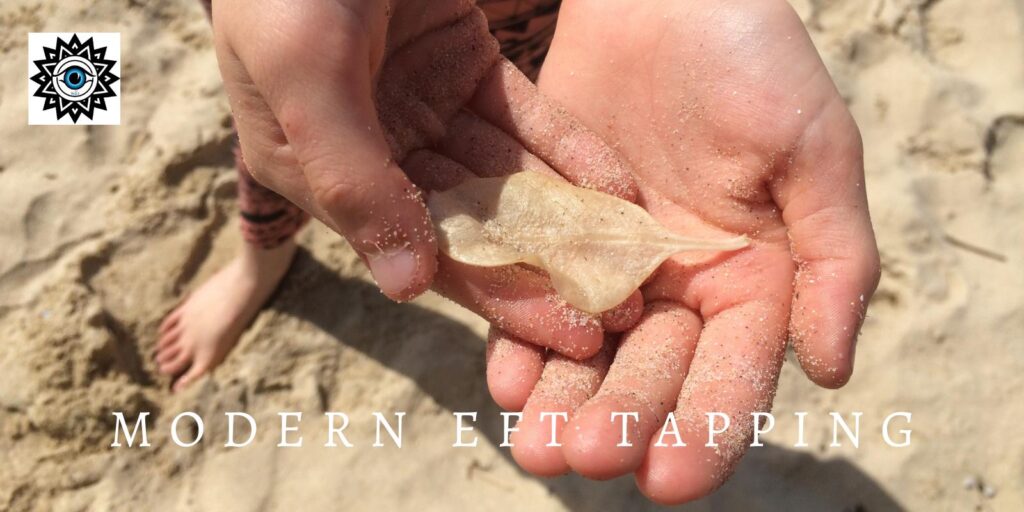 How does EFT Tapping work?
Modern EFT uses a practice of light stimulation on specific meridian energy points on the body. This action sends calming signals to down regulate primal survival stress responses. The tapping releases blockages along these specific pathways of energy to help balance the energy and restore ease and flow. MET has the amazing potential to empower you to live a life of freedom, health and wellbeing.
Tapping is an easy to learn, use anywhere healing technique that can literally bring you out of a fight or flight response in minutes. It helps to release physical and emotional factors that may be causing issues in your life.
History of EFT Tapping
Modern EFT has been developed as a positive, healing therapy that helps people feel better simply, effectively and with amazing benefits. It has roots in the 1970's when practitioners started using acupressure points to help their clients deal with stress, fear and phobias.
Dr. Roger Callahan went on to create TFT (Thought Field Therapy) and Gary Craig developed a slightly simpler technique named EFT (Emotional Freedom technique). In 2011, following years of study and working with clients using the healing practice of EFT Sylvia Hartman developed an evolved tapping method that is known as Modern EFT.
Benefits of Modern EFT Tapping
There are many scientific studies showing the positive health benefits of EFT Tapping and the research continues into these techniques. Here are a few possible benefits that you can experience when you use it regularly.
Improved Energy Levels
Improved Sleep Patterns
Stronger Immune Response
Decreased levels of Stress and Anxiety
Reduced Cortisol Levels
Helps alleviate symptoms associated with PTSD, Phobias and Fear
Helps reduce the severity and frequency of Panic Attacks
Increase levels of Happiness, Harmony & Satisfaction
Decreases resting Heart Rate & Lowers Blood Pressure
Decreases the symptoms of Physical Pain
Promotes Healing
Is Modern EFT Tapping for Me?
This beautifully simple tool is for you and everyone. It's a hands on, incredibly simple technique to learn and it can be used in any stressful, painful moment to produce peace and harmony in your "here and now" within minutes.
If you would like to see how to use tapping please head to my Youtube channel. Or you can book a session by clicking the link below.
Experience Emotional Freedom Now
Bring EFT Tapping into your Life!
"When you let go of who you are, you become who you might be."
Rumi