Is it Time to Cleanse the Energy in your Home?
Have you ever thought about the energy your home collects? Or have you ever walked into a building and it just felt like something was off? It could be the temperature, an uncomfortable vibe or the hairs might literally stand up on the back of your neck. Everything is energy, including our homes and the surrounding property. The bricks and mortar and the land where it stands can have stale or blocked energy, trapped emotions (echos from former occupants), trapped energies and imbalances.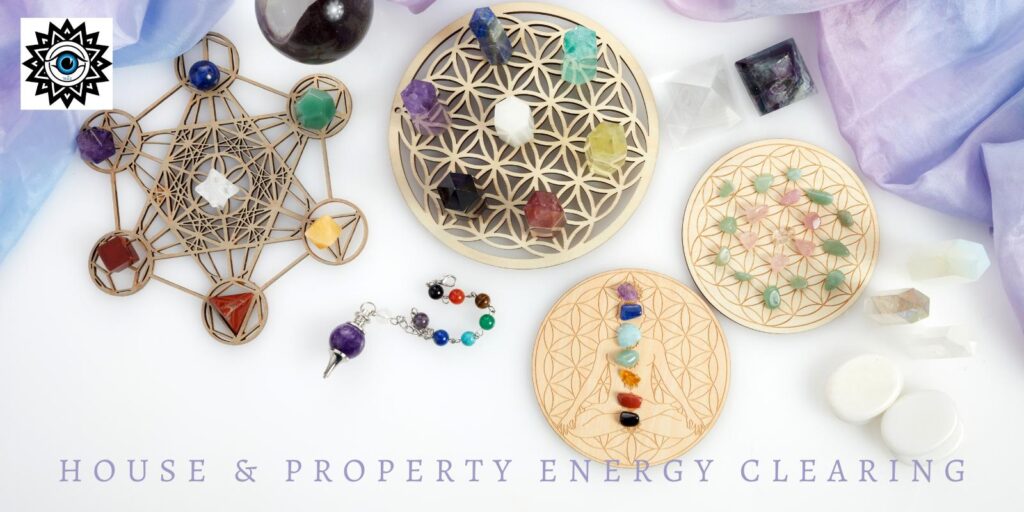 Why is it Important to Heal the Energy in your Home?
Your home should be your safe haven. A place where you feel comfortable, relaxed, happy and peaceful. This is why house cleansing can be an important part of your personal wellbeing. Energy especially when it has a lower vibration, sticks to everything and is easily collected like dust and clutter. That energy can affect the way you live, your comfort and well-being. Life can begin to feel heavy and challenging, as if you are living in a murky soup simply because you are constantly surrounded by it. Clearing, balancing and protecting your home can make a massive difference to your overall peace, health (physical and emotional), balance and wellbeing.
What exactly is Home and Property Energy Cleansing?
The tradition of cleansing land, property and dwellings has been practiced for centuries. It is used to clear negative (lower vibration) energies and to release blocked energy that is trapped in the biomagnetic field of that space.
Using various techniques the stagnant energy is your home can be cleanses and blockages transformed and released. Each house and the land where it sits has had a myriad of unique experiences.
Connecting to the property allows us to recognise what is needed. Releasing emotions, clearing energies, removing blocks, balancing and promoting healthy energetic flow. Creating positive, ongoing energetic healing (with the use of sage clearing and crystal boundaries).
What are the benefits of Property Energy Cleansing?
Create a peaceful and inviting atmosphere
Encourage a house to feel more like a home
Restore tranquility and calm
Inspires creativity and enhances clarity and concentration
Welcomes love and good fortune into your life
Promotes Positivity and Joy
Reduces stress and anxiety
Encourages a deeper connection to your environment and your inner wisdom
Eliminates lower vibrational energy and releases negativity
Calms the mind and encourages better sleep patterns
Improves health
Encourages a sense of safety and well-being
How long does Energy Cleansing take?
The cleansing process can be completed in person or through distance clearing. It usually takes between 2 to 4 hours and involves several stages. For more specific details, including price please contact me to schedule a discovery call.
Let's Explore How Good You Can Feel
Experience your Life – Light, Free and Amazing!
"If you don't like something, change it. If you can't change it change your attitude."
Maya Angelou